PROJECT: Apple Tree Cottage JaGs ARCHITECH PROJECT

New build 2 bedroom house, designed to meet passivehaus standards...
Apple tree cottage is a new build house for a small developer, Apple tree cottage is designed to meet passivhaus standard which is a German solution to green housing, the principles behind passivhaus standards are excellent thermal performance, exceptional air tightness and mechanical ventilation with heat recovery.
We were employed as the technical team for apple tree cottage, creating solutions to any technical problems and coordinating all the consultants at the design stage.
We are now fully conversant on and the specific requirements of passivhause.
Apple tree cottage design stage is complete, just awaiting construction to commence.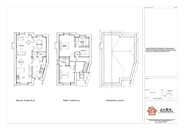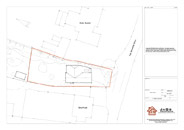 Click images to enlarge
You can view more Projects
here
.